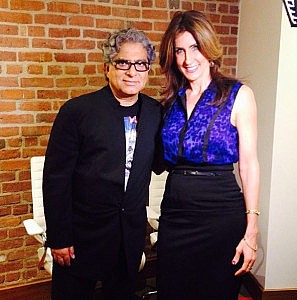 You know when you are in presence of greatness, you can just feel it. There was something really special about spending time with Deepak Chopra. His energy was calming, positive, powerful and inspiring.  Deepak is the author of over 75 books in 35 different languages and 25 of them have hit the NY Times bestseller list.
I have read many of his books and one of my favorites is "Seven Spiritual Laws to Success."  I also love his new book "What Are You Hungry For?" It is amazing!  It's based on the idea that if your life is not fulfilled, you are not going to fill it through your stomach.  It offers insight into the damage done to the body from the toxins in our food, as well as providing ideas for a healthier lifestyle.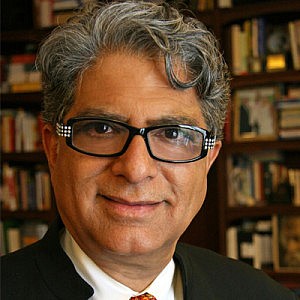 When my friend Felicia, who handles his PR, offered me the opportunity to interview him at his LA book signing, I couldn't believe it! I have been a big fan of his work for years.  He has single-handedly improved the quality of life for millions of people around the world.  It was so fun talking to him and if given the time, I would have asked him a million questions.
Watch our Rockstar Health & Fitness EXTRA interview to find out what he told me about his healthy secrets and the importance of avoiding toxins in all areas including: food, relationships and environments.  You will also learn some other fascinating information that he share with me: